Energetiks releases new urban-inspired collection, Linkd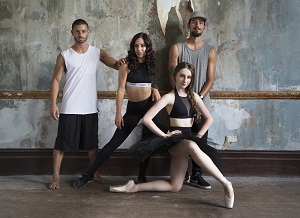 Encouraging dancers to be 'anything but ordinary', Linkd is innovative Australian dancewear brand, Energetiks' newest collection - released this week. The line delivers a much-needed dose of urban essentials to the commercial dance market.
Linkd is the result of the collaboration with well-known Australian commercial dancers, David McLean and Cat Santos. Linkd delivers a collection of versatile dancewear must-haves that are edgy, eye-catching and essential for every commercial contemporary dancer.
"Our idea with Linkd was to bridge the gap between the ballet world and the commercial world," says dancer, teacher and choreographer, Cat Santos. "There is such a high demand for leotards, crop tops and tights, but when it comes to your jazz, hip hop and commercial dancers, they find a lot of their dance gear at regular stores."
"We wanted to create a collection that bridged this divide," she says. "We wanted to create garments that you can wear to dance class and then enjoy the rest of the day in because they're just so comfortable, look good and are versatile."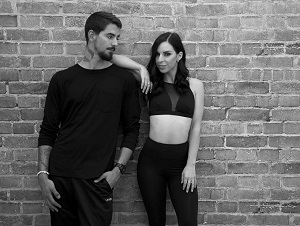 Boasting pieces such as high-waisted dance tights, cotton throw over tops and tie back halters for women, and low back singlets, long sleeve tees and dance cargos for men, the collection is the perfect link between dancewear and streetwear.
"The main goal is just for everyone to be able to wear what they want and feel comfortable and a lot of the items allow you to do that," says dancer and choreographer, David McLean. "The collection has that street style of clothing but with the moveability of dancewear."
Featuring the same Australian made fabrics that Energetiks are known for, in a classic mixture of monochrome colours, dancers can expect the same level of expert craftsmanship and design in all of the Linkd pieces.
Linkd is available online and in store now. Check it out at www.energetiks.com.au.
---