DANCE JOBS
Don't see your listing? Add it now…
COSTUMES - Part Time Sales and Customer Service rep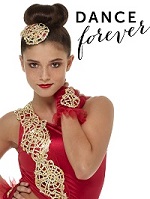 Description:
Dance Forever costumes (www.danceforever.com.au) is looking for a Part Time Sales and Customer Service rep based in Adelaide, South Australia.
A dance background is a plus.
Position involves:
Handling sales enquiries
Setting up new accounts
Managing costume orders
Developing leads
Attending Festivals and Events
Email hello@danceforever.com.au with your resume and headshot today! This is a great opportunity.
Contact:
w) DanceCostumesAustralia.com.au
Elance Adult Ballet School - Teacher Position
Description:
Elancé Adult Ballet School seeks a mature and passionate teacher to join our staff. Applicants must be willing to work at both the Flemington and East Hawthorn studio. Teaching adults is remarkably different to teaching children. The ideal teacher is able to create a friendly and enjoyable class atmosphere whilst upholding the professional standards appropriate to the art form. Elancé conducts a broad range of classes, from students who have not previously studied ballet to experienced dancers. The successful applicant must be comfortable teaching open classes at all levels. To apply please contact Dianne Harrison, Principal, via email.
State: Victoria
Contact:
w) www.adultballet.com.au
e) dianne@adultballet.com.au
TRAINEE DANCE INSTRUCTOR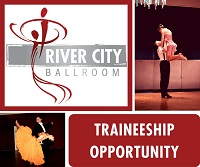 Styles: Ballroom, Swing, Tango
Description:
A sustainable career in dance under two of Australia's leaders.

River City Ballroom is Queensland's premiere independent studio for American Style Ballroom. Directors Sue Gillingham and Dane Berry are professional performers, sought-after coaches, industry leaders, and the first qualified independent examiners in Australia.

Our dance business provides individualised tuition for adults of all ages, both for social dance and for choreographed performance. Our highest priority is to offer a respectful, supportive, and joyful learning environment for our community of students and teachers.

We have an opportunity for a male trainee to join our studio in permanent full-time employment. Dance experience is helpful but not essential. If you are a good fit for our culture and community, we will provide you with intensive and ongoing coaching in dance, instruction, choreography, and performance, along with other aspects of our work.

Please share this advertisement with anyone you think may be appropriate. For full details, and to apply, please see our advertisement on Seek.
Location: West End, Brisbane
State: Queensland
Contact:
p) 0450 832 623
w) rivercityballroom.com.au
e) info@rivercityballroom.com.au
Aerial Dance Instructor
Styles: Ballet, Hip-hop, Break, Modern, Acrobatics, Pilates, Yoga, Stretch & Strengthen, Contemporary
Description:
We are looking for an experienced teacher, preferably with aerial apparatus experience, to conduct Aerial Dance classes for our students. We have an extensive curriculum. We are happy to train the right teacher in the particular aerial moves required as it's more important for us to find someone with dance experience rather than a professional aerialist.
Location: Castle Hill
State: New South Wales
Contact:
e) bek@aerialfitbody.com.au
Assistant Professor of Practice in Ballet Technique
Styles: Ballet
Description:
The USC Glorya Kaufman School of Dance invites applications for a Non-Tenure Track, Assistant Professor of Practice in Ballet Technique. USC Kaufman seeks a collaborative, dynamic and innovative artist-scholar to teach all levels of ballet technique for undergraduate dance majors, non-majors, and minors. Successful candidates will have significant professional and/or university-level experience in teaching ballet technique, men's ballet technique, classical male variations, classical partnering and contemporary partnering as well as teaching and/or staging classical and/or contemporary masterworks. Experience in teaching other areas of dance is desirable but not required. Additional duties include student mentorship; non-major program oversight; collaborating with faculty on student evaluation, grading and assessment; participating in recruitment and selection of prospective student dancers; facilitating visiting artist residencies; assisting in rehearsals; directing dance productions on a rotating basis with other faculty; and serving on departmental and university committees. Applicants will be expected to represent USC Kaufman at the University as well as within local, national and international dance communities. The USC Glorya Kaufman School of Dance is interested in recruiting candidates who have demonstrated an ongoing, successful engagement with the highest standards of scholarship and/or creative activity, consistent with the expectations for excellence in a Research I university. STARTING DATE: August 15, 2018. Initial appointment will be for a period of three years. Renewal beyond the initial period of appointment is possible, but not guaranteed. REVIEW OF APPLICATIONS to begin September 15, 2017 and continues until the position is filled. TO APPLY: All candidates should submit a (1) letter of application; (2) curriculum vitae including teaching experience, courses taught and developed, professional experience for productions and/or choreography; and (3) names and contact information for three current professional references. Additional materials including writing samples and existing course syllabi may be requested at a later date. USC strongly values diversity and is committed to equal opportunity employment. Women and men, and members of all racial and ethnic groups are encouraged to apply. All applicants must be eligible for employment in the United States. MINIMUM QUALIFICATIONS • MFA or equivalent. Professional experience may be considered in lieu of educational experience. MINIMUM EXPERIENCE • Professional-level experience in teaching all levels of ballet, preferably with experience in a university setting. The successful candidate will have experience as a master teacher (teaching young artists and professionals) with a national reputation as a dancer and/or choreographer.. PREFERRED QUALIFICATIONS • M.F.A in Dance • Professional experience, with national recognition, as a performer and/or choreographer. Please apply online at the website below.
Location: Los Angeles, CA
Contact:
w) usccareers.usc.edu/job/los-angeles/assistant-professor-of-practice-in-ballet-technique/1209/5051342
e) uscdance@usc.edu
Ballet Teacher Needed
Styles: Ballet, Jazz
Description:
We are looking for a fun, friendly and reliable teacher to engage children and guide them through their ballet experience. The right applicant will have a love of working with the preschool age, a sound background in ballet and a basic training in jazz will also be beneficial. An ABN and a working with children check is essential. An RAD teacher (or studying towards) would be an advantage but not necessary. We currently have classes from 18 months - 9 years and offer ballet classes from 18 months, jazz from 3 years as well as RAD Pre-Primary, Primary and Grade 1 in Pyrmont, Glebe and Ultimo. All preschool classes have lesson plans, music and props provided. Please specify your availability in your application along with any teaching experience of this age. Our school is small but growing rapidly and I would love a kind and responsible teacher to grow with us!
Location: Sydney
State: New South Wales
Contact:
e) missjacquisballerinas@gmail.com
Barre Instructor
Styles: Ballet, Pilates, Yoga
Description:
We need an experienced dancer or instructor who is familiar with instructing Barre Fitness Classes. We are a boutique studio (NOT A GYM) and have specific guidelines and class structures which need to be followed. You will need to be able to teach someone who has never encountered a ballet barre before and experienced dancers who want to be challenged. Our studio is all about having fun whilst keeping fit in a safe and supportive environment.
Location: Castle Hill
State: New South Wales
Contact:
e) info@aerialfitbody.com.au
Call Out: Dance Teacher for Project in Goldfields - Esperance Region
Styles: Ballet, Jazz, Tap, Hip-hop, Break, Modern, Acrobatics, Ballroom, Salsa, Cultural, Musical Theatre, Swing, Historical, African, Irish, Contemporary, Flamenco, Tango
Description:
In a project partnership with Ausdance WA, Ravensthorpe Regional Arts Council (RRAC) wish to host a dance teacher and artist in residence to engage communities in the Goldfields – Esperance Region in dance classes, workshops and informal performances in Term 4 2017. RRAC will be engaging the surrounding communities through classes in six schools and community classes: Hopetoun, Ravensthorpe, Jerramungup, Munglinup, Jerdacuttup and Lake King. Please visit the website below for more information.
Location: Goldfields - Esperance Region
State: Western Australia
Contact:
w) www.ausdancewa.org.au/dance-teacher-ravensthorpe
e) wa@ausdance.org.au
Contemporary Teacher
Styles: Contemporary
Description:
Ranges Academy of Performing Arts requires a passionate dance teacher for children ages 7+ Must be aligned with non-competitive dance practices & teaching. Must be committed to encouraging youth into dance.
Location: "The Hills" Dandenong Ranges
State: Victoria
Contact:
e) rangesacademy@gmail.com
Pilates Mat/Stretch Therapy Instructor
Styles: Pilates, Yoga, Stretch & Strengthen
Description:
We are looking for a qualified Pilates Mat instructors to teach at our Castle Hill Studio. We specialise in Pilates, Yoga and Aerial. Our classes are open level so you will need to be able to teach an absolute beginner and advanced client all in the same class using progressive techniques. Day and evening classes are available.
Location: Castle Hill
Contact:
e) info@aerialfitbody.com.au
Shoe Repair/Key Cutting Shop Contents for Sale (Perth, WA)
Description:
Due to retirement, I have a complete shop running at the moment full of shoe repair machinery and stock (shoe repair materials and keys). Machinery consists of key cutter, finishing machine, Singer patching machine, engraver, electric pliers, shoe stretcher and more for viewing. Would suit someone who wants to start a new shoe repair business. Simply find your own premises and you have a complete business. Please call George on (08) 9344 1007 (9-5 Mon-Sat Perth time) or After Hours: (04) 1277 6476.
State: Western Australia
Contact:
p) (08) 9344 1007
Don't see your listing? Add it now…