NATIONAL COLLEGE OF DANCE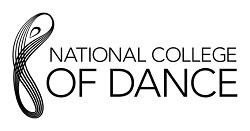 NSW
Certificate III In Dance CUA30113
Certificate IV in Dance CUA40113
Diploma of Dance (Elite Performance) CUA50114
Intensive Training Program
Aims: To produce a strong, versatile and employable performers able to perform complex technical routines across a wide range of dance genres in preparation for a professional career within Australia or Internationally.
In 2017, 100% of our graduating students received offer from all over the world.
 Statistically National College of Dance, located in Newcastle NSW, is one of the most successful school within Australia.
Performance opportunities: Mid-year performances; Competitions; Festivals; Corporate Events; End of year productions, collaborations with Youth Orchestra's. Regular performances with live musicians, commissioned composition annually where students are choreographed to while the music is being composed.

www.nationalcollegeofdance.com