PATRICK STUDIOS AUSTRALIA & ACADEMY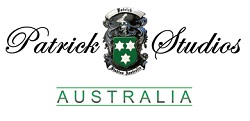 VIC
The Academy - High School of Performing Arts
Fulltime Musical Theatre
Fulltime Performing Arts

Patrick Studios Australia is now one of the most recognised performing arts institutions in Australia and is currently the largest fulltime performing arts institution in Victoria.
Patrick Studios Academy that will launch in 2014 is committed to providing high-school aged students with the support and training needed to inspire and stimulate their educational experience.
Our Fulltime Performing Arts Course caters to dancers seeking a career in the industry; not dancers looking for a career in teaching. It's a 100% practical course based on the industry's needs. It's a very physical demanding course and entrance is highly competitive. The program is designed to train and develop dancers in the areas of strength, flexibility, technique and creative expression. We seek to instill in students a passion, love and drive for dance, thus enabling them to establish long and successful careers in the Performing Arts.
The Fulltime Musical Theatre Course, directed by one of Australia's leading musical theatre choreographers, Andrew Hallsworth, builds on the school's strong dance reputation and compliments it with intense drama and vocal training. This unique course aims at preparing students for a successful career in the entertainment industry.

www.patrickstudiosaustralia.com.au