AUSTRALIAN COMPANY OF PERFORMING ARTS BACK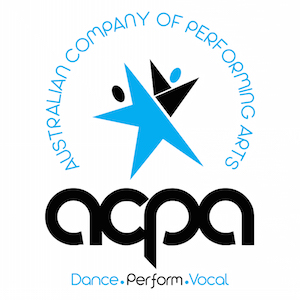 Course
Certificate IV in Dance (CUA40113)
Course Details
The CUA40113 Certificate IV in Dance runs from 8.30am – 3.30pm Monday to Friday at ACPA.
Students will participate in a range of classes including Musical Theatre, Acting, Singing, Commercial & Broadway Jazz, Fosse, Cabaret, Hip hop, Technical Jazz, Ballet, Tap, House, Contemporary, Lyrical, Salsa, Pilates, Partnering techniques & Acro. We also provide educate on Anatomy & Nutrition, Audition Techniques, Improvisation, Choreography, Industry expectations, Developing yourself as an Artist, Workplace Health & Safety, Safe Dance & Injury Prevention & Performance skills.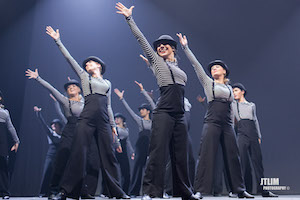 This course is a platform to becoming a professional in an every changing, challenging and rewarding industry!
Main Subjects
Core units
CUACHR403 Develop choreography skills
CUADAN303 Develop dance partnering technique
CUADAN407 Develop expertise in dance performance technique
CUAPRF404 Refine movement skills for performance
CUAPRF405 Rehearse technique for performance
CUAWHS401 Apply movement and behavioural principles to physical conditioning
CUVPRP404A Develop self as artist

Elective units
CUADAN403 Develop expertise in jazz dance technique
CUADAN410 Develop expertise in tap dance technique
CUADAN412 Develop dance techniques for musical theatre
CUADTM401 Plan and organise dance classes
CUAPRF304 Develop audition techniques
CUAPRF407 Develop expertise in musical theatre techniques
CUAWHS301 Condition the body for dance performance
Main Teachers
Kim Grant-Taylor – Jazz technique, Broadway and Jazz funk, performance technique, solo training
Pep Rigano – Hip Hop, Commercial
Stephanie Grigg (Thompson) – Musical Theatre, Tap, Broadway Jazz, Vocal
Daniela DeFabio – Ballet, Pilates
Tom Handley – Acting, Musical Theatre, Audition Technique
Jessica Statton Smith – Contemporary
Kialea Williams – Contemporary
Erin McKellar – Vocal
Ashliegh Hauschild – Musical Theatre, Broadway Jazz, Tap, Performance
Adelaide Clark – Heels, Commercial, Vocal
Jenna Walasek – Heels, Hip Hop, Commercial
Poe One – Break/Street Foundations
Sarah Jones – Ballet technique
Erin McNamara – Physiotherapist, Nutrition & Anatomy
AUDITION DETAILS
Date to be announced soon....
ACPA Studio's – 11 Gibson Street, Bowden SA 5007
Please email fulltime@acpa.com.au to register for our audition. You will be sent the requirements of the audition once registered.
Contact
Meagan McLaren
(08) 8346 9990