DANCE WORLD STUDIOS BACK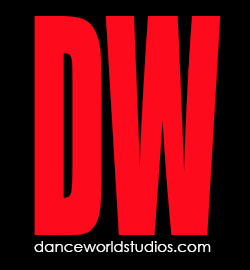 A division of APO ARTS ACADEMY
Courses
DANCE

Advanced Diploma of Dance (Elite Performance) CUA60113*
(two years full-time)
Diploma of Dance (Elite Performance) CUA50113*
(two years full-time)
Certificate IV in Dance CUA40113* (1 year full-time)
Certificate II in Dance CUA20113* (1 year part time)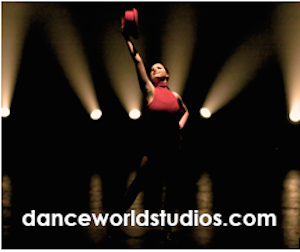 Musical Theatre
Diploma of Musical Theatre CUA50213* (2 years full-time)
Foundation in Musical Theatre (1 year full-time)

*Courses are delivered under the auspices of ATOD RTO#31624
Course Details
Dance World Studios, a leading Australian vocational Performing Arts training institution based in Melbourne, offers vocational training for those who wish to pursue a career in dance and the entertainment industry.

Celebrating over 25 years, our courses have a strong practical emphasis and industry focus. Dance World Studios is a division of APO Arts Academy and as part of our programs, we are fortunate to have the support of a teaching faculty of international & national repute, who instill a sense of integrity & inspiration through the quality of their work. Our administration team has an outstanding track record in Arts management and the professional industry, and provides ongoing support to students and creative staff.

On stage & screen, our graduate students are our ambassadors on a global scale, appearing in hit musical theatre productions, films, high profile live events and other entertainment events.
Main Subjects

Dance courses
Jazz, classical ballet, contemporary, lyrical, core dynamics, hip-hop, commercial dance, tap, pilates, Broadway jazz, acting, solos vocals, ensemble vocals, acrobatics, cultural dance, choreography, anatomy, physiology & dance history.
Musical Theatre
Solo vocals, ensemble vocals, vocal repertoire, music skills, music theory, practice in performance, acting, improvisation, accent & dialect, voice, classical ballet, jazz dance, tap dance, core dynamics movement, hip-hop dance and dance repertoire.
The above subjects cover the competencies required in the accredited courses listed above.

Main Teachers
Artistic Director: Pamela Apostolidis
Ben Osbourne, Gerrard Carter, Thern Reynolds, Daniel Ryan, Hayley Russell, Simon Hoy, Thern Reynolds, Nica Lee ARAD, Trent Baker, Ian Gregory Andrew, Natalie Gamsu, William Centurion, Joseph Naim, Alexia Brinsley, Colin Peasley OAM, Kerry Swain, Victoria Rimmington, Melinda Tzambazakis, Claudia Di Cosmo, Jan Di Pietro, Hayley Martin, Lizzie Jenkins & Trevor Santos.
AUDITION DETAILS
Early auditions for entry into the courses are now open.
ALL AUDITIONS ARE PRIVATE or by DVD/YouTube submission for interstate applicants. Mid-year intake applications are available.
Contact
Dance World Studios | APO Arts Academy
295 Bank Street South Melbourne Victoria Australia
(03) 9696 2943