LAUNCH PERFORMING ARTS CENTRE BACK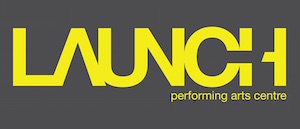 LAUNCH PERFORMING ARTS CENTRE
Courses
Certificate IV in Dance (CUA40113)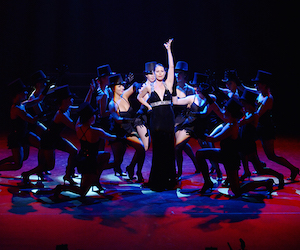 Certificate III in Dance (CUA30113)
Course Details
Under the direction of industry professional, Michelle Hopper, LAUNCH Performing Arts Centre is one of the Gold Coast's sought after dance schools for aspiring professionals looking for a competitive edge to help elevate their career in dance.
LAUNCH is reserved for only the truly dedicated and serious of students whose courses focus on not only a strong foundation in all the core elements of dance, but also an understanding of how to succeed in this competitive industry. A particular focus is on commercial dance and musical theatre, the cornerstones in optimising students potential to gain work on completion of this course.
The teaching faculty is made of resident teachers, guest teachers, choreographers and industry speakers, all of which are highly successful, industry professionals with long histories in the industry and a credit list that matches this.
With a strictly limited class size, students will receive a highly individualised tuition and professional development experience that larger classes cannot offer.
Certificate IV in Dance (CUA40113)
The Certificate IV in Dance provides aspiring professional dancers with a training platform that will elevate their potential for a successful career in dance performance and choreography. Provided in a 100% face to face delivery method over a 12 month period, students will undertake the required 14 units of competency to attain their qualification.
Certificate III in Dance (CUA30113)
The Certificate III in Dance is designed for secondary school students looking to further their education and experience in the performing arts while providing vocational education points towards the Queensland Certificate of Education. Provided in a 100% face to face delivery method, 1 day a week over a 2 year period, our teaching faculty of industry professionals will provide you with advanced dance technique and performing arts skills before taking the next step to a full time dance course.
LAUNCH has partnered with the Australian Teachers of Dancing (RTO#31624) to present our nationally recognised training courses.
Main Teachers
Michelle Hopper Doyle
Troy Phillips
Simon Fairweather
Kate Wormald
Karen Perring
Heidi Jennings
Industry guests include: The Squared Division, Stephen Tannos, Amy Campbell, Yvette Lee, Charles Bartley
Audition Details
Sunday 4th September 2016
Part of the selection criteria for enrolment will be attendance at our audition workshop day. Applicants will be taken through a series of auditions in various dance styles at this full day audition workshop. Those who are interstate or unable to make the workshop day can audition via video submission. For more details on audition process and what to expect from the day please email info@launchpac.com.
Contact
Michelle Hopper-Doyle, Director
1/56 Paradise Ave
MIAMI, Gold Coast QLD
Phone: 07 5527 7724