NATIONAL COLLEGE OF DANCE BACK
CUA30113 Certificate III In Dance – 1 or 2 years part time with Distance Education
CUA40113 Certificate IV in Dance - 1 year full time
CUA50114 Diploma of Dance (Elite Performance) – 1 year full time
Intensive Training Program - students from Year 7 upwards.
Units selected in each of these courses are a reflection the NCD focus in preparing students for a professional career in dance.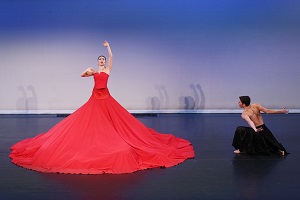 Course Details
Caleb Durbin – NCD Graduate and current Houston Ballet company member
"Since joining NCD in 2013, I have seen improvement beyond belief. I remember setting goals that seemed impossible, but everything about my ballet and other styles of dance improved dramatically. I spent hours in the studio with teachers who knew exactly what they're doing, and how to get each of us where we need to be."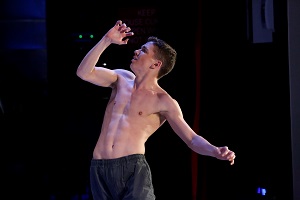 Belle Beasley - NCD Graduate and current Ballett Zürich company member:
"I did not think it possible that I would achieve all my goals, but my teachers at National College of Dance made it all possible. It has been an incredible experience and I now feel I can go out into the world and continue to develop as a dancer with that enriching experience behind me."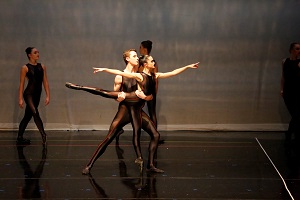 With a clear focus and a long history of preparing students for a professional career in dance, the National College of Dance (NCD) provides creative new methods and advanced dance training that prepares students to be a valued and versatile dancer in our professional industry. Through building on student strengths, developing artistry, and nurturing students to strive to the next level, our proven methods have seen graduates gracing stages all over the world, in both national and international companies.
Whether you're wanting a classical or contemporary career, NCD embraces each student's unique artistry and talent, and prepares them to thrive in a competitive industry.
Performance opportunities:
Through the year, our students partake in mid-year performances, competitions, festivals, corporate events and our end of year production. Our students regularly perform to live musicians, and we have a commissioned composer who works to compose music, whilst students are being choreographed. An incredible opportunity for students to experience.
NCD provides the perfect platform to commence your professional career, as our young dancers have everything they need to succeed at their fingertips. Audition at NCD this September and start your dance career now!
Main Subjects
Classical Ballet - Contemporary Dance Repertoire - Jazz - Performance and Audition Preparation - Partnering - Choreography - Body Conditioning - Anatomy - Nutrition - Career Planning - Private coaching
Main Teachers
Our talented and experienced staff guide students towards a deeper understanding of their craft and ensure students are well balanced in both mind and body as they develop towards either a vocational professional career or a lifelong enjoyment of dance.
Artistic Director:
Brett Morgan: Former Australian Ballet Company member, and Sydney Dance Company Associate Artistic Director. Brett is also the founder and Artistic Director for the Mod Dance Company.
Teachers and Mentors:
Tim Gordon: Tim's credits include Artistic Director Company Z NZ, Choreographer and company member of Australian Ballet Company, Australian Opera, Company Member of Netherland Dance Theatre, and the Frankfurt Ballet Company under the Artistic Director of William Forsythe.
Debbie Ellis: Choreographer – Best known for her work with So You Think You Can Dance, Australia (Channel 10), the Australian Dance Awards, and the Dance Academy TV series (ABC TV).
Jake Burden: Jake has performed for HRH Prince Charles at Windsor Castle with the Royal Birmingham Ballet, and been a member of companies such as Magdeburg Ballett (Germany), Leipzig Ballett (Germany), and Singapore Dance Theatre.
Zoe Jones: Instructing at the College and school for over 6 years, Zoe specialises in contemporary and jazz classes, and choreographing eisteddfod solos and groups. Her dance and choreography credits include The Australian Dance Awards, Hunter Dance Festival, State Dance Festival, The National Shakespeare Festival, The Sydney Eisteddfod, Starstruck (featured dancer) and the School Spectacular.
Emma Burden-Jones: Emma's credits include dancing for Bayerisches Staatsballett, Magdeburg Ballett in Germany where she won their Young Artist of the Year Award in 2012, and Singapore Dance Theatre.
Elise Frawley: Elise has been a teacher with the MWM since 1997. With over 20 years' experience as an RAD teacher she has developed many successful dancers during this time. Elise is also an RAD examiner, and a registered Pilates instructor with the Pilates Institute of Australasia.
Visit our website to read about more of our staff and their extensive expertise.

AUDITION DETAILS

Individual auditions are held throughout September. Book audition dates at www.nationalcollegeofdance.com.
DVD auditions for distant students are accepted. Contact us to arrange DVD audition.
Pre-requisites:
-Students should have completed Classical Ballet exams to the equivalent of Intermediate RAD level
-Auditions require students to complete a College class with NCD, and have a classical and contemporary solo prepared. Interviews with Artistic Director will follow.

Contact
Vicki Morgan or Jenny Pickering
Phone: 02 49529294
Mobile: 0419768279
auditions@nationalcollegeofdance.com
151 Young Road, Lambton, Newcastle, NSW, Australia

www.nationalcollegeofdance.com