PATRICK STUDIOS AUSTRALIA BACK
Full Time Performing Arts (Cert II, III, IV)
Government Assistance Available
Full Time Musical Theatre (Diploma)
CURRENTLY VET FEE APPROVED
The Academy – High School of Performing Arts
From year 7 to 12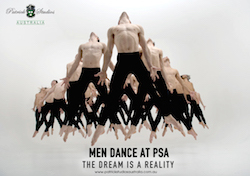 Course Details


FULL TIME PERFORMING ARTS
One of the most successful Performing Arts courses in the country, our course is designed to train, educate and condition young dancers in every facet of the industry. Training in all styles of dance including Jazz, Ballet, Contemporary, Musical Theatre, Lyrical, Tap and Acrobatics, as well as group vocal lessons. Onsite gym/pilates training is offered, as well as optional vocal and drama electives. The course is designed over two years. CURRENTLY OFFERING GOVERNMENT ASSISTANCE.
ANDREW HALLSWORTH'S FULL TIME MUSIC THEATRE
Directed by Australia's leading musical theatre choreographer. This course is designed with more acting and singing hours than any other course in Australia. All dance classes are streamed into beginner, intermediate and advanced, catering for varying levels. All teachers are CURRENT industry practitioners with knowledge of what is needed to achieve employment in the current market.
Specialised classes focused on safe voice technique - we encourage the individuality of our selected students to draw out unique qualities. The class size is capped at 20 for optimum attention. Our studios include an exclusive facility designed for acting and singing classes. CURRENTLY OFFERING VET FEE HELP.
THE ACADEMY – HIGH SCHOOL OF PERFORMING ARTS
Patrick Studios Academy fully integrates VCE with an extended Senior Elite Program. The Academy is available to gifted students in years 7 through to 12 who seek comprehensive training in performing arts, as well as a commitment to complete their VCE studies. Currently in the State of Victoria there is no training institution that offers a program like ours.
Patrick Studios Academy allows every student the opportunity to succeed both academically and in performance. Our students are offered a unique creative environment that supports and promotes their talents. Students receive intense training from some of Australia's most outstanding industry practitioners, coupled with solid academic learning.
Main Subjects
PERFORMING ARTS: Pilates/Gym (onsite), Ballet, Jazz, Tap, Contemporary, Hip Hop, Lyrical, Acrobatics, Musical Theatre, Group Vocal, Specialised boys' ballet and strengthening.
MUSICAL THEATRE/ACADEMY: Pilates/Gym (onsite), Voice Science, Dialect, Acting, Repertoire, Group Vocal, Private Singing Lessons, Music Theory/Piano Skills and Sight Reading, Ballet, Jazz, Contemporary, Tap, Cabaret, Workshops.
Main Teachers
DANCE: Todd Patrick, Amanda Stone, Andrew Hallsworth, Jason Duff, Hayley Winch, Michael Ralph, Nathan Pinnell, Steven Grace, Nadia Tornese, Dana Jolly,
MUSICAL THEATRE (vocal/drama): Andrew Hallsworth, David Wisken, Kristin Keam, Nick Simpson-Deeks, John Kachoyan, Nick Hedger, Ben Nicholson
PATRICK MANAGEMENT
PSA is supported by our inhouse agency, Patrick Management. Patrick Management represents adult performers for Film, TV & Music Theatre and also represents talented dancers for opportunities within the dance industry.
We are dedicated to managing and developing the careers of performing artists. We are passionate about nurturing and developing new talent whilst taking pride in driving their careers forward. Achieving these goals in an atmosphere of trust and respect is our primary objective. We represent artists with whom we feel a particular personal and artistic affinity. We believe this is the best way to support the industry and our clients with the greatest conviction and integrity. We are proud to present both emerging artists as well as the more experienced, whom are enjoying exciting careers both here and abroad. Our agents come with a wealth of industry knowledge and impart their experiences and training onto all our clients.
To be considered for representation please forward your CV and headshot to Amanda Bruce info@patrickmanagement.com.au. Admission is by private audition only.
AUDITION DETAILS
Performing Arts auditions will be held on the 16th of September, 2017.
Musical Theatre auditions will be held from November, 2017.
Academy auditions will be held 1st round June 30, 2nd round November 11 2017.

Contact
Patrick Studios Australia
2/359 Plummer Street, Port Melbourne
Victoria, Australia, 3207
Ph: 03 9681 8856
info@patrickstudiosaustralia.com.au
www.patrickstudiosaustralia.com.au