SYDNEY DANCE COMPANY BACK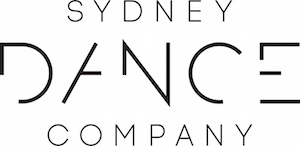 Course
Sydney Dance Company's Pre-Professional Year 2018

Course Details
Sydney Dance Company's Pre-Professional Year provides a unique opportunity for aspiring professional dancers to attend a one-year nationally accredited training course* with one of Australia's leading contemporary dance companies.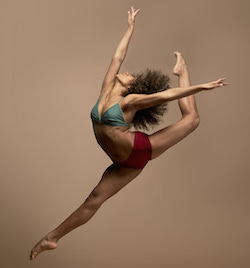 Led by Course Director Linda Gamblin with creative direction from Sydney Dance Company's Artistic Director Rafael Bonachela, the Pre-Professional program is designed to be rigorous, challenging and rich in practical skills development and professional career preparation while encouraging individualism and diversity. Students are provided with opportunities to explore the endless possibilities of contemporary dance, and fully immerse themselves into the role of a professional artist. Each student's personal creative voice is embraced and nurtured, encouraging them to develop into reflective and forward-thinking dance artists.
The course reflects Sydney Dance Company's calibre of technical expertise and artistic innovation. Students will work with some of the world's most renowned choreographers and dance educators with a major performance opportunity at the end of the year. Students will develop their technique, artistry and performance skills at Sydney Dance Company in a professional environment.
Sydney Dance Company's Pre-Professional Year delivers a nationally recognised qualification, *CUA50113 Diploma of Dance (Elite Performance) through an auspice arrangement with Australian Teachers of Dancing Limited (RTO 31624). As an approved course, you may be eligible to apply for Abstudy, Austudy or Youth Allowance.
The course will also provide students with invaluable networking opportunities with both the artistic team from Sydney Dance Company and leading Australian and international choreographers.
Main Subjects

Contemporary dance technique
Classical ballet technique
Improvisation and composition
Choreographic skills and performance opportunities
Sydney Dance Company repertoire
Workshops from international choreographers
Career Planning
Yoga and Pilates
Embodied Anatomy
Nutrition and injury prevention
Main Teachers
Linda Gamblin (Course Director)
Shane Carroll (Course Supervisor)
Dean Walsh
Kay Armstrong
Narelle Benjamin
Natalie Ayton
SDC Company dancers
Jolie Brook (Yoga)
Ingrid Shaw (Pilates)
AUDITION DETAILS
Monday 25 September 2017
Applications open 3 July and close 20 August 2017.
Applications are open to Australian and New Zealand citizens or permanent residents only.
Sydney Dance Company Studios
The Wharf, Pier 4, 15 Hickson Road,
Walsh Bay NSW 2000

Contact
Email: fulltime@sydneydancecompany.com
www.sydneydancecompany.com