THE MCDONALD COLLEGE BACK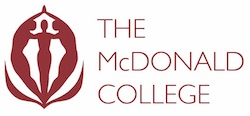 Courses
Classical ballet, dance, musical theatre, acting, music, tennis, academic studies:
- Year 3 to the NSW HSC
- Year 12 and Pathways to HSC programed to suit the needs of the individual
Course Details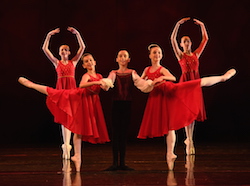 The McDonald College is Australia's leading Academic and Performing Arts School. Our philosophy is for our students to excel academically whilst pursuing their passion for performance. The McDonald College is a non-denominational, co-educational school from Year 3 to Year 12 and we provide a specialized performing arts program, along with a rigorous academic program. Our students have the opportunity to allow their imaginations to flourish through the joy of performance. All our students have numerous opportunities to perform (including annual performances) and Classical Ballet students will have the opportunity to audition for, and if successful, perform in our pre-professional company, Premier State Ballet.
Main Subjects
Classical ballet technique pointe class, pas de deux, ballet knowledge, pilates, circuit training, contemporary, repertoire, male coaching, jazz dance, hip hop, lyrical jazz, HSC Dance, HSC music, HSC acting, career advice, master classes and industry based instruction. ACADEMIC: NSW Board of Studies Curriculum from Year 3 to the Higher School Certificate.
Main Teachers
Jane Kesby, Joshua Consandine, Nicky Gattorna, Lindsay Ellman-Brown, Jane Beckett, Dolores Dunbar, Amy Petsalis, Paul Saliba, Natalie Kuti, Stephen Clarke, Andrew Kobler, Christopher Horsey, Norman Hall, Peter Eyers, Kaye Lopez, Peter Kraft, Judy Herskovits, Rae Edds-Gibson,Kathryn Hailey and other distinguished teaching faculty.
AUDITION DETAILS
Friday 18 August 2017
The McDonald College
17 George St, North Strathfield NSW 2137
Contact
College Registrar
The McDonald College
17 George St, North Strathfield NSW 2137
registrar@mcdonald.nsw.edu.au
(02) 9752 0507
Facebook.com/themcdonaldcollege
Instagram.com/mcdonaldcollege
www.mcdonald.nsw.edu.au