THE SPACE SCHOOL OF PERFORMING ARTS BACK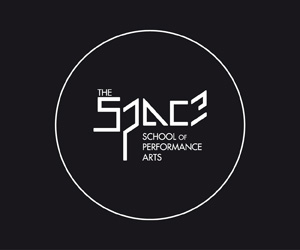 Course
Diploma of Dance (Elite Performance) CUA50113
Diploma of Musical Theatre CUA50213
Diploma of Dance Teaching and Management CUA50311
Online Diploma of Dance (Elite Performance) via RPL CUA50113
Certificate IV in Dance CUA40113

Course Details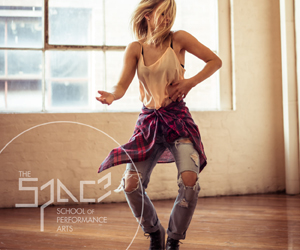 The Space School of Performance Arts offers accredited, multi-genre, professional training programmes with a strong focus on technique, performance and choreography. Under the expert guidance of Artistic Director, Adam Wheeler, together with some of the best and most well respected teachers and choreographers in Australia, you will develop solid foundations, as well as cutting edge technique and choreographic methodologies, perform in new professional productions and devise, choreograph and produce your own dance works. Qualifications are delivered in partnership with Australian Teachers of Dancing RTO #31624.

This is your start to a long & fulfilling career...

Main Subjects
Contemporary, Ballet, Jazz, Hip Hop, Tap, Le Bop Modern Jive, Acro, Break, Singing, Production (Lighting, Sound, etc), Acting, Yoga, Pilates, Physical Theatre

Main Teachers
Adam Wheeler (Artistic Director, Director of Contemporary)
Deb Cantoni and Ariel Bud (Course Directors)
Nikki O'shea (Director of Ballet)
Sara Grenfil (Director of Music Theatre)
Nicole Melloy (Director of Jazz)
Jack May (Hip Hop)
Simon Lee (Break Dance)
Jason Duff (Ballet)
Phillipa Condous (Physiotherapist)
Jo Lloyd (Yoga)
Simon Story (Acro)
Gerard Van Dyke (Physical Theatre)
Rainer Pollard (MT Reportoire
Les Cartwright (Voice)
Sarah Fiddman (Contemporary)
Amber McCartney (Contemporary)
Jodie Toogood (Contemporary)
Adelaide Clarke (Commercial Hip Hop)
Sarah Croser (Singing)
Early Audition: Sunday 24th July 2pm
Open Day Audition: Sunday 11th September (Open Day 10am – 2pm, Audition 2pm)
See website for interstate and New Zealand audition workshops. Casual class auditions available to students who cannot make the set auditions. Audition via video footage available to interstate and international applicants.
Contact
03 9529 3949