Matthew Day to premiere 'Assemblage #1'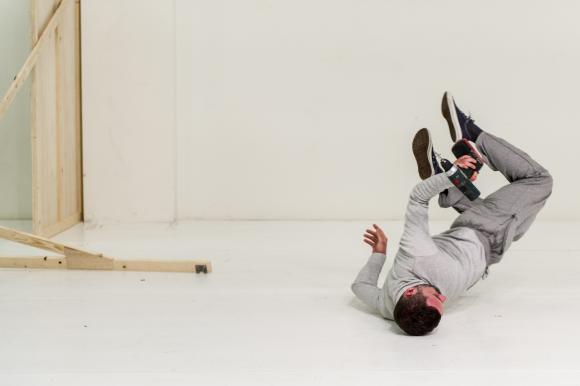 Dancehouse Artist-in-Residence Matthew Day will soon present his newly commissioned work Assemblage #1 on November 23-27. Straight off the back of receiving his Master's in Choreography from the renowned DAS Graduate School in Amsterdam, Day is back in Melbourne to present an original and compelling work that has been four years in the making.
Dancehouse Artistic Director and CEO Angela Conquet writes, "Matthew Day takes time to make work – and time is his work. The Trilogy series, Thousands, Cannibal, Intermission, began with extreme stillness and deployed its unrelenting repetitive command over three solos. From pulsating crescendos, leaving our bodies aching with the impression that, with time, all movement can be exhausted."
She continued, "Assemblage #1 is a different kind of construction—it places the focus on the middle ground between passive object and active subject. It builds with cuts and breaks, it rebels against what you may expect, it unfolds as the gaze accepts the non-spectacularity of the gesture, it inhabits as one lets go."
Assemblage #1 will be presented in two different formats. It will raise questions about instinct, animality, catastrophe and excess.
Conquet added, "There is a visceral letting go in Assemblage #1, a sort of poetic absence while 'doing,' a body in space and time, surrounded by concrete objects as a shield against the expanding immateriality of our lives."
For more information on this choreographic work, which was supported in part by Critical Path in Sydney, visit dancehouse.com.au. Tickets are now available.
Photo by Nellie de Boer.